Online Marketing
& Promotion
So how do you or your business get found?
In the world of the Internet, there are literally hundreds and thousands of companies selling the same product or service that you do. How do you rise above the noise and differentiate yourself? More importantly, how do you use the online world that offers so many avenues for increasing your business opportunities to your best advantage?

We can help you clear the haze around online marketing.

Online marketing today does involve complex strategies and flexible budgets. But don't worry! We will discuss the budget and measurable outcomes before we start any work. We keep our actions transparent with monthly reports and catch ups.
And we are always only a phone call away for support and queries.
About
Online
Marketing
Online marketing strategies are simply the ways of spreading the word about your business online. The Internet has drastically altered the way that business is conducted today. To move with the times and yet keep a handle on your expenses, online marketing is proving very useful to many organisations – big and small worldwide.
We have specialist consultants who keep themselves on the cutting edge of online media marketing and the strategies involved. Here are some of the things we do at Websitemasters to help you with online marketing.
What we do:
Online market research
and strategy
Search engine advertising
(text and banner ads)

Content writing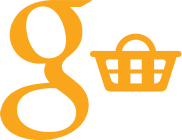 Google Shopping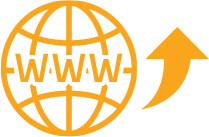 Website promotion
Social media marketing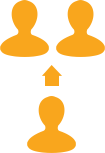 Conversion rate optimization
Affiliate Marketing
Online market research and strategy
Our consultants at Websitemasters study consumer behavior and competitors and we will give you a list of recommendations on how to best promote your company online within the specified budget.
Benefits:
Your written online marketing strategy will be focused on the results rather than methods and will allow the best use of your marketing budget.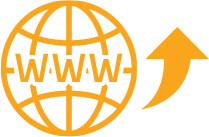 Website promotion
Website promotion in organic rankings of search engines (sometimes mistakenly called Search Engine Optimisation - SEO)is a form of marketing strategy that aims at promoting websites in search engines in order to achieve high rankings in organic search results. Includes intensive work with internal website code and content and external link building for set key phrases. Get your website ranked consistently on the 1st page in Google for the specified keywords, and avoid paying per click.
Benefits:
Website promotion in organic search results is best used for a high competition high volume keywords, as a way to build company reputation and highlight them as a leader in their niche. Besides, people trust organic search results more than sponsored ads.
Learn more about website promotion and why we do best SEO in Perth
Search engine advertising
(text and banner ads)
Utilising sponsored ads spaces in the search engines and advertising networks via pay-per-click or pay-per-impression auctions.
Benefits:
Allows you to quickly get on the desired placement on the 1st page while staying in control over the budget by setting up daily spend limits. It gives immediate presence online; most effective for promo campaigns and when immediate presence online is needed. It can help organic ranking as a source of targeted clicks for specific keywords. Remarketing campaigns are also well known tool of re-engagement and increasing website conversions.
Social media marketing
If you are wondering whether your business needs social media, then you are right – it does! When you are running a business on your own, not only you have to be engaged in the nuts and bolts of the actual work but also worry about getting leads, converting those leads to sales, actually doing the grunt work, getting paid for it and then the cycle begins all over again. You need people to know that your shop is open. That they can walk in and find the best service or product on the market. The easiest way would be if you had one happy customer and that customer told another and they told a few more and suddenly you have people flocking to your business.
So, social media marketing is nothing more than people talking to other people. Everytime they say something it reaches dozens or even hundreds of other people who might be interested in what you are doing. Constant contact is a great way to drive business and attract new customers. There are many social media platforms like Facebook, Twitter, Slideshare, Instagram, Pinterest and more. However, not everything may be suitable for your business. You need to apply a focused approach based on sound research to understand how you can connect with your customers in the most efficient way.
Benefits:
customer engagement, increased brand awareness, advertising opportunities

Content marketing
Content marketing is a marketing technique of creating and distributing valuable, relevant and consistent content to attract and acquire a clearly defined audience – with the objective of driving profitable customer action. Content can then be used in a variety of tools: blogs, wikis, video sharing, presentations, webinars, emails, articles.
Benefits:
Customer engagement, brand awareness, aid in organic ranking for specific low competition key phrases.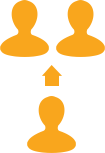 Conversion rate optimisation
Conversion Rate Optimization is the process of increasing website leads and sales without spending money on attracting more visitors by reducing your visitor "bounce rate". A conversion rate is defined as the percentage of visitors who complete a goal, as set by the site owner.
Essentially, conversion optimisationcampaign involves looking at all aspects of a website's design, usability and calls to action. What the website is actually trying to achieve, and what is it's unique selling proposition (USP). How people view the website.
Benefits:
Improve the number of enquiries or sales, understand your customers better in order to create winning product offers.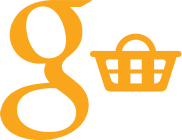 Google Shopping
Show your products to your potential customers on google.com.au search results or on Google's Online Shopping platform, google.com.au/shopping.
Google shopping campaigns can be supplemented with other shopping engines, such as eBay, GetPrice, MyShopping.
Benefits:
Promote your products and get them in front of people in the decision making cycle..
Affiliate marketing
Developing and implementing integrations to allow a business to reward one or more affiliates for each visitor or customer brought by the affiliate's own marketing efforts.
Benefits:
Get your product offers listed with multiple vendors and boost your brand and transactions.
So if you are wondering what to do now and what is most appropriate for your business, stress no more. All you really have to do is, pick up the phone and give us a call!